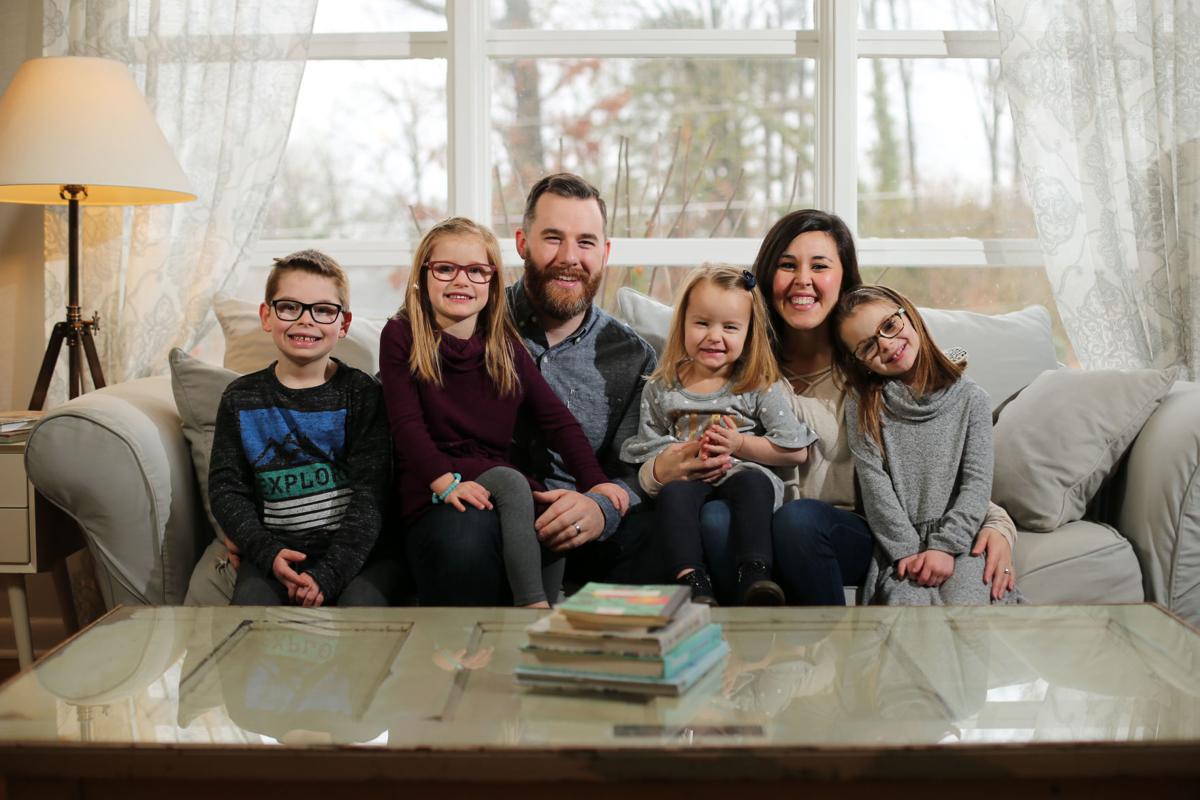 Mitchell and Dustin Shoumaker adopted siblings Gabe, 8, Maisy, 5, Evangeline, 3, and Olivia, 7 from Poland. The Tupelo couple and other advocates are concerned changes in international adoption could make it harder for others to open their hearts and homes.
When Mitchell and Dustin Shoumaker adopted siblings Gabe, Olivia and Maisy from Poland in December 2015, they knew they had unfinished business.
The Tupelo couple found out their three children had an infant sibling the night before they went to court in Poland, but little Evangeline wasn't yet available for adoption. It took longer to adopt one child than three, even though Polish law favors keeping sibling groups together.
"Our first experience took nine months," Mitchell Shoumaker said. "The second time, it took a year and a half."
Some of the delay was specific to issues in Poland, but the Tupelo couple was also impacted by changes in the way intercountry adoptions are handled in the United States.
"It just took longer in America and Poland," Mitchell Shoumaker said.
The Shoumakers consider themselves lucky. Evangeline was transferred to the same loving foster family that took care of her older siblings, and the Shoumakers were able to remain in contact with them during the process. They were able to bring the 3-year-old home to Tupelo this summer, and she is doing well.
"We are beyond thankful for that family because they loved our children so well," Dustin Shoumaker said.